Struve Geodetic Arc
Located six station points in Finnish territory: Pyhtää, Lapinjärvi, Korpilahti, Tornio, Ylitornio and Enontekiö. It was approved in the World Heritage List in July 2005. The Arc is a scientific and technological landmark.
The Struve Geodetic Arc was laid out and measured in 1816-1855 under the direction of F. G. W. Struve, a German astronomer, with the aim of determining the size and shape of the Earth.
The Struve Geodetic Arc comprises station points in ten countries (Norway, Sweden, Finland, Russia, Estonia, Latvia, Lithuania, Belarus, Ukraine and Moldova). The six station points in Finnish territory are located in Pyhtää, Lapinjärvi, Korpilahti, Tornio, Ylitornio and Enontekiö. A total of 34 station points have been selected for preservation. Six of these are located in Finland.
The station points have historical importance, but they also offer excellent views of the surrounding area.
What is Struve geodetic Arc?
The Struve Arc is a chain of survey triangulations stretching from Hammerfest in Norway to the Black Sea, through 10 countries and over 2,820 km. These are points of a survey, carried out between 1816 and 1855 by the astronomer Friedrich Georg Wilhelm Struve, which represented the first accurate measuring of a long segment of a meridian. This helped to establish the exact size and shape of the planet and marked an important step in the development of earth sciences and topographic mapping. It is an extraordinary example of scientific collaboration among scientists from different countries, and of collaboration between monarchs for a scientific cause. The original arc consisted of 258 main triangles with 265 main station points. The listed site includes 34 of the original station points, with different markings, i.e. a drilled hole in rock, iron cross, cairns, or built obelisks.
(Description is available under license CC-BY-SA IGO 3.0)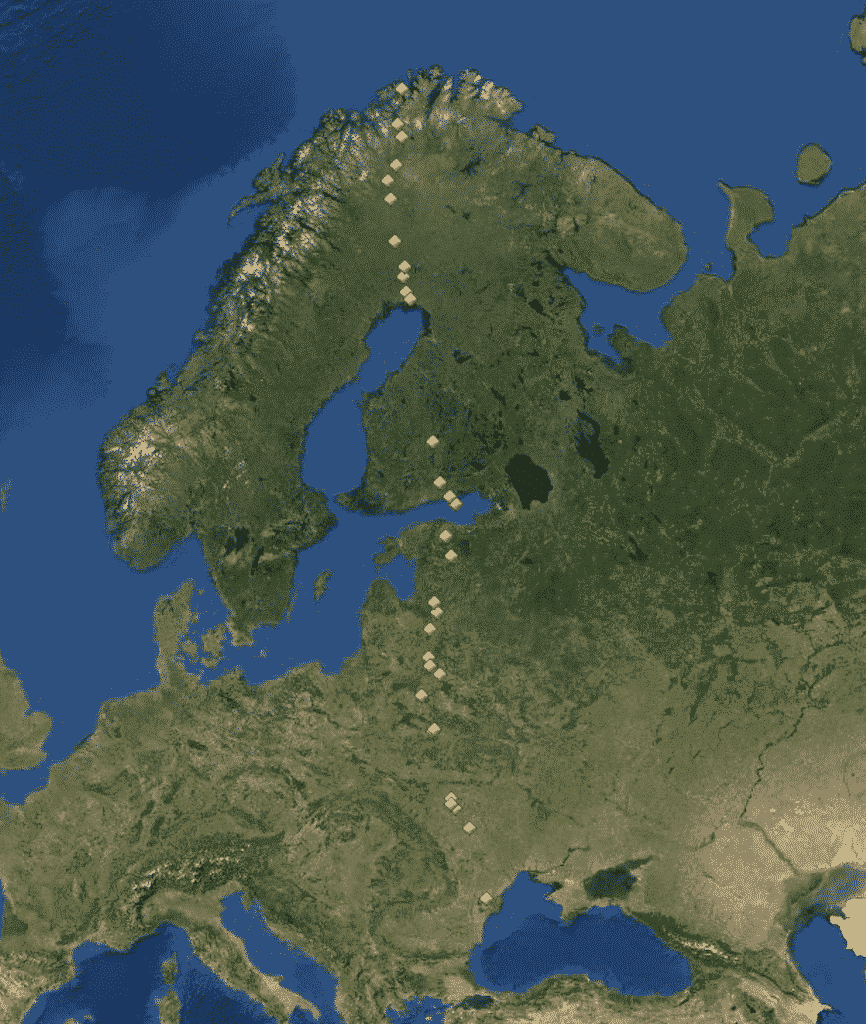 How to get there?
World Heritage in Finland
Unesco approved the Convention concerning the Protection of the World Cultural and Natural Heritage in 1972. The World Heritage Convention is a global decision to promote the treasuring and preservation of unique cultural and natural heritage for future generations. In Finland there is seven World Heritage sites.